Because the NOC Server is limited in the amount of space it can offer to members for uploading Videos, the best way to do this is by using "YouTube" or another video streaming service. These services offer 'Embeddable' links in order to incorporate the video in web pages and message boards.
Using "YouTube" as an example, here's a link which details how to upload a video to the service.
Once you've uploaded your Video, or if you wish to show an existing video, then - on the YouTube page associated with your video, click on the "Share" link to obtain the "Embed" Code.
Then click on "Embed" on the Share Dialog box.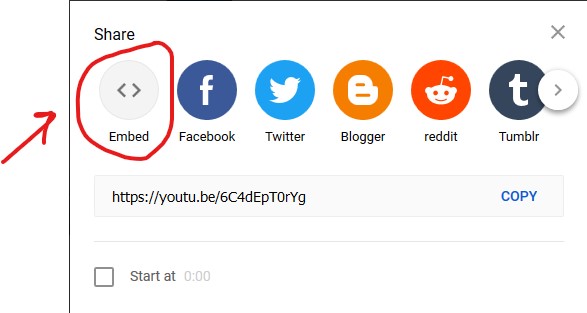 This will then give you the 'Embed Code' for the Video Clip (as shown below) - You'll need to highlight this code and Copy it (CTRL C) in order to paste into your message. Please don't use the shorter piece of code under the buttons (above)- this is merely a link to the video.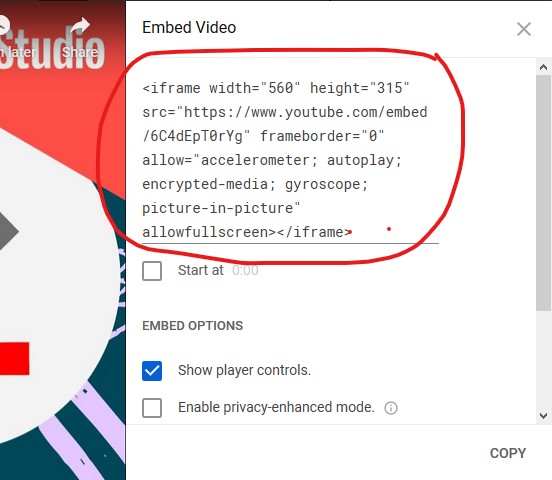 Then go back to your message on the Forum. Open your message post and make your comment to introduce the video to other members:-
Then click on "Source" in order to see the background code for the message.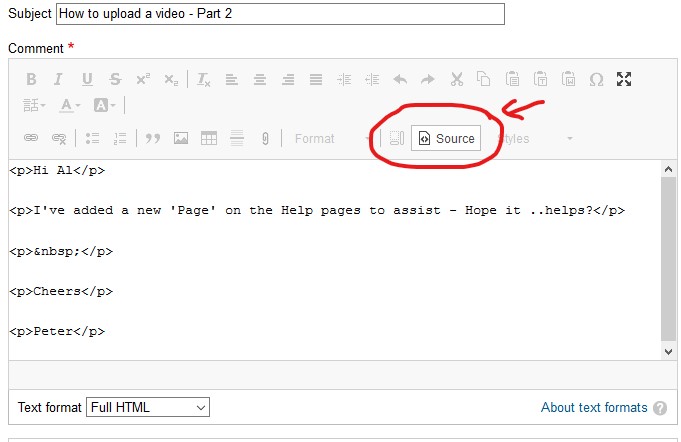 Then simply "Paste" the embed code into the message as shown below:-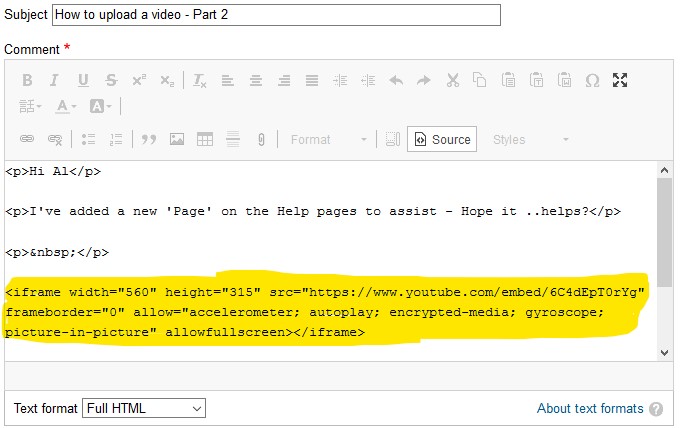 Then save the Post and go back to admire your video!