Norton Owners Club members are entitled to specialist club rates which are lower than our non-member rates

but each clients discount will be determined from their individual answers to a number of rating questions.


Stainless Automotive Fastenings
Suppliers of all sorts of nuts, bolts, socket caps and so on in both imperial and metric sizes.  Also split pins and specials to drawings or samples. NOC Members benefit from a 10% discount on items ordered.  Firstly, you will have to register on their web site to log in as a new customer.  To obtain the discount, enter the code 'NOC' into the discount coupon box during the checkout process.

Abbots Tools is the online outlet for the complete range of  King Dick tools.   King Dick tools are a preferred supplier for the Norton Factory and they still produce Whitworth & BA sizes for those of you with vintage bikes. We only sell genuine King Dick and the web site is set out clearly and cleanly in sections making it very easy to find what you are looking for.   We ship worldwide.

Prices on Abbots Tools website prices are below list already but we will give members of  the Norton Owners Club a free gift with all orders over the value of £50.00 plus discounts for larger orders as follows:-

NOC50 Orders over £  50  Free 5m steel retractable tape
NOC100 Orders over £100  Free tape as above plus 5% discount
NOC200 Orders over £200  Free tape as above plus 10% discount
In order to gain these discounts use the appropriate NOC code above at checkout
Solo Motorcycle Products are happy to offer 5% discount to NOC members who purchase directly from them and provide a valid NOC membership number.
Solo offer Roller Starters, Bike lifts and wheel clamps   - all made in Britain.
"We manufacture 5 models of starter please call us on + 44(0)7780840330 to discuss your requirements.
There are 2 types of bike lift  (manual and electric) . The wheel clamp  is fully adjustable (16 inch - 21 inch) with holes  for locking chain and holes for fixing down."
E mail   solomotorcycleproducts@gmail.com
Tel: + 44(0)7780840330
www.solomotorcycleproducts.com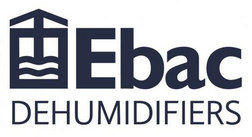 Ebac Dehumidifiers offers a 5% discount to NOC Members ordering directly from the company.  In addition,  it  offers free delivery on orders over £30 and a free five year warranty.  Simply enter the promotional code 'NOC5 ' when checking out your on-line purchase
FOOTMAN JAMES BRING BACK COFFEE & CHROME IN AUGUST 2021
As the world begins to open up once again in time for the summer months, Footman James have now released details of their first Coffee & Chrome meet for their clients and classic enthusiasts in 2021.

Held at the Prescott Hill Climb in Cheltenham, on Sunday 22nd August from 9am – 12pm, the first meet will see a maximum of 500 vehicles of all shapes and sizes congregate together for the first time at a Coffee & Chrome event since the pandemic started. Attendees will receive a voucher for a free bacon butty* (Gluten free, vegetarian and vegan options available) and there will be multiple coffee stands for other refreshments or snacks. *Limited to two per vehicle.

Charlotte Moseley, Head of Marketing at Footman James commented, "We are very excited to finally be able to reunite with our clients and bring the classic community together at a Coffee & Chrome once again. We know how much they are loved by those who have attended previously, and we've received many enquiries around when the next one might be. We are very happy to finally be able to announce it. Plus, there may be some more Coffee & Chrome meet-ups in the pipeline before the end of the year, watch this space!"

David Bond, Managing Director at FJ commented, "Coffee & Chrome has become an integral event in the calendar for us, we love being at the centre of the community and being able to chat with enthusiasts about their pride and joys, face to face. The event always has such a good feel to it and something that has been sorely missed, so we're very excited to see it's return."

Prescott Speed Hill Climb is one of the UK's most prestigious motor racing venues. Set in 69 acres of glorious Cotswold countryside, the estate not only provides a beautiful setting for a range of classic car and bike weekends, but also hosts major motor racing championships. Plus, the Bugatti Trust Museum will be open for Coffee & Chrome attendees to enjoy.

Coffee & Chrome is open to anyone who has a passion for classics, not just Footman James clients. Spaces will go fast and are first come first served, so if you would like to attend, please fill out the form on the website at: https://www.footmanjames.co.uk/coffee-and-chrome-august-2021