Good news and bad news:
Good: I found the reason for the leaking gearbox on my Navigator: the bottom screws were too long and bottomed out withouth tightening the gearbox cover. Shorter screws solved the problem.
Bad News: Another seized piston! This time the left one. I was doing 60mph when the engine sounded stressed and I pulled the clutch.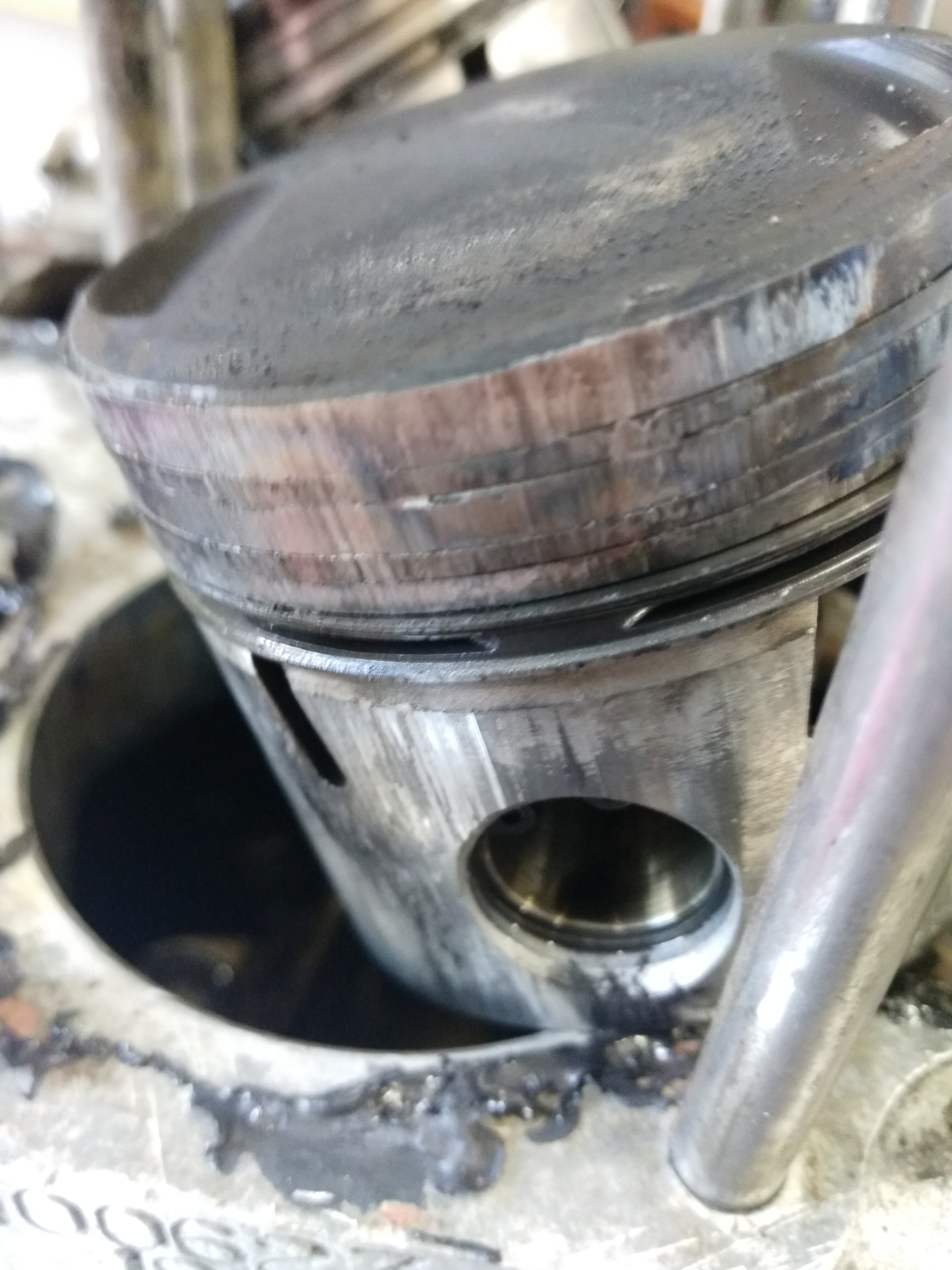 There is a cylinder liner in the barrel but on the right side. No damage on this side. I had the barrels rehoned after the engine seized the first time. so there should have benn a bit more clearance.The piston size is now 63mm+ 0,10. There are no other oversized pistons available as far as I know. Except one +0.20 piston on Ebay.
Will find out what to do after I spoke the the man in the engine shop.