Having just topped up my 19S at the local Esso station in North Warnborough, Hants., I noted the placard below relating to Esso Synergy Supreme + Unleaded 97octane.  It has been called this for some time but what has also now appeared is an E5 label on the pump replacing the previous BS7800, shown in the second photo.  This would indicate that the fuel might now contain 5% ethanol which is contrary to earlier claims that Esso Synergy Supreme was to remain ethanol free for the foreseeable future,  other than in the SW.
https://www.nortonownersclub.org/search/node?keys=esso%20synergy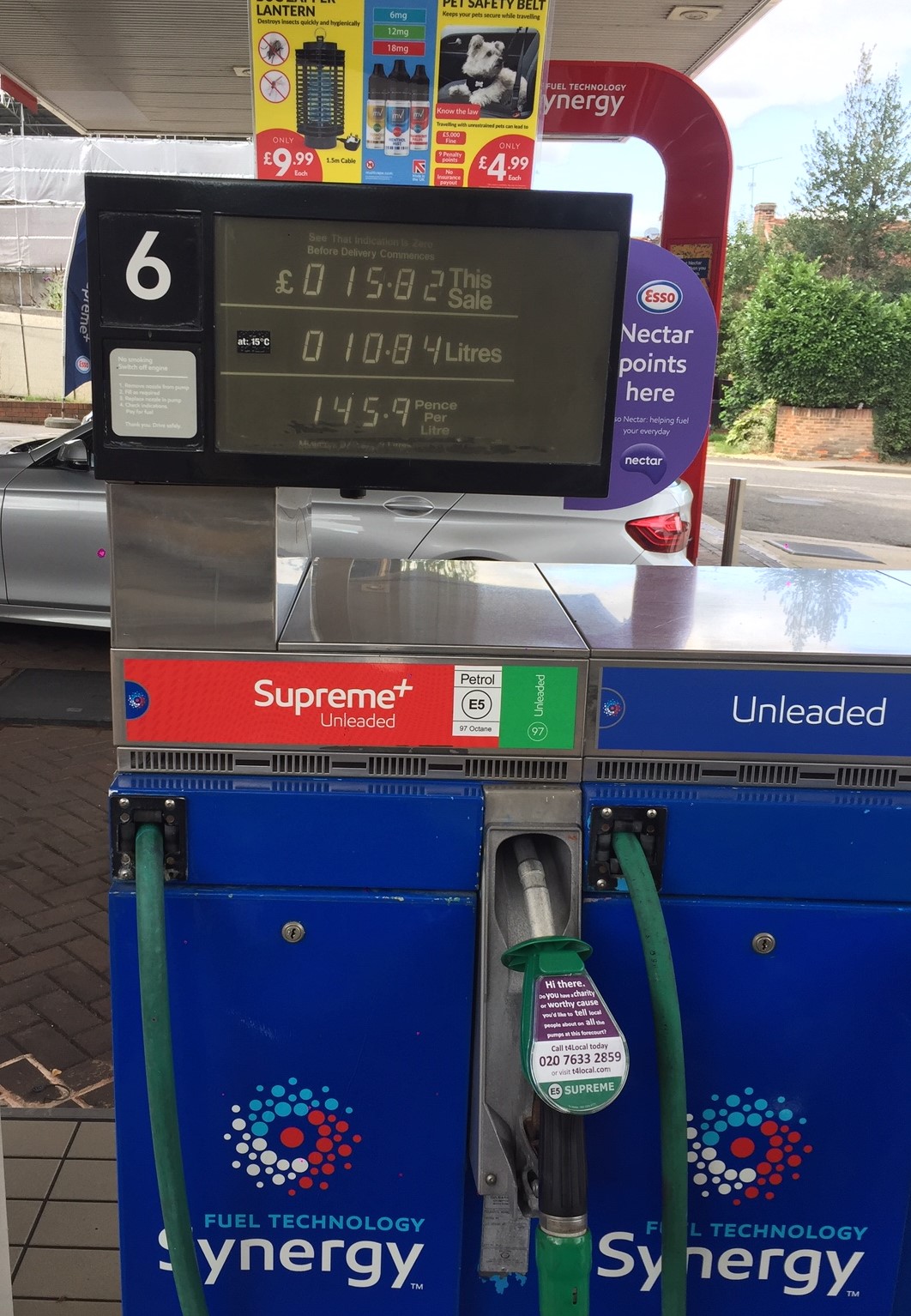 The E5 label probably refers to what is about to happen as my own test on the sample purchased showed it still to be ethanol free.