Hello all
I've recently fitted one of these oil pressure sensors to my 1972 Roadster and thought I'd share the information: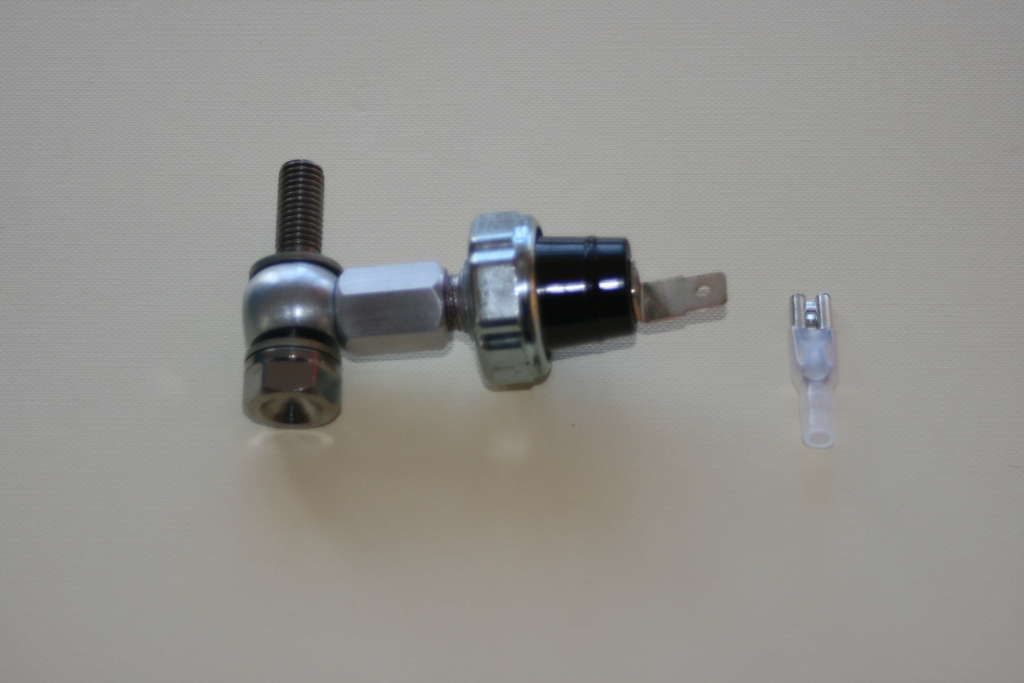 It fits to the rocker feed oil supply on the timing side using a double banjo bolt. I used copper washers (2x 3/8in, 1x 5/16" ID) in preference to the Dowty seals provided as I found they fitted better. The wiring is a simple switch on the earth side and I had the indicator warning light (centre one) in the headlamp available to use.
The switch is available for $30 from Don Pender. http://www.tritonmotorcycleparts.com/297620484 although not listed yet on his website but just email him at the address shown on the website. I paid via Paypal and the switch arrived within 2 weeks. The sensor will also work with the combined Charge/Oil Pressure Warning light from http://www.improvingclassicmotorcycles.com/products.htm if you do not have a warning light spare.
It's a bit 'snug' between the engine and gearbox but fits fine:
This is a basic sensor but could help indicate a major failure of oil pressure, e.g. anti-wet sump valve failure or forgetting a manual switch. The warning light goes out after running the bike for around 5 seconds in normal use. Not standard for a Norton I know but it could help avoid a 'Not a good day' event http://www.nortonownersclub.org/noc-chat/technical4-commando-forum/759661646?b_start=0#85312273
Andy