Took my new purchase up to 60 mph huge vibration 
looking at other bikes i do not have a head steady 
is this going to make much difference I hope so 
does anyone have a sparre for sale?
 Peter 
Are you sure all the engine mounting bolts are tight? 
Head steadies don't seem to have appeared on Norton side-valves until the 1948 alloy head type...I'm not sure if that means that the earlier types could be improved by one.
A well put-together bottom end is essential...but what gearing are you running ? Lots of Big 4s have had sidecar gearing which will make them 'busy' at 60 mph as they never got up to that sort of speed with the double-adult chair on.
David 
Thanks really appreciate the help 
I will have to go and check it is a good call
The battery nearly fell off saved by the wires 
That is a image of a bad bike I know but it is early days really 
I am reminded of a time i torpedoed a garden centre with the side box off an R80/7
peter
Richard
As Dave's post good gen
It is said to be 1951
it has alloy head No telltale long studs though 
As you say maybe it could benefit 
First though i will report the final drive numbers 
the gearing is low possibly- busy as you say 
All good positive stuff thanks Speak again Peter 
Peter,
I don't know when in 1951 but I think that was the first year that the B4s were fitted with the head steadies as standard.  I have a 1950 model without one but the two longer front cylinder head nuts were  threaded so that the arms could be bolted to them. 
Based on my friend  Paul's 1951 model I fabricated the steady using a 1½" three piece frame clamp with the two arms fashioned from redundant mudguard stays which are the same diameter as the original.  The clamp was purchased here.  
Below a shot of Paul's original and a couple of my attempt at copying it.
Hope this helps.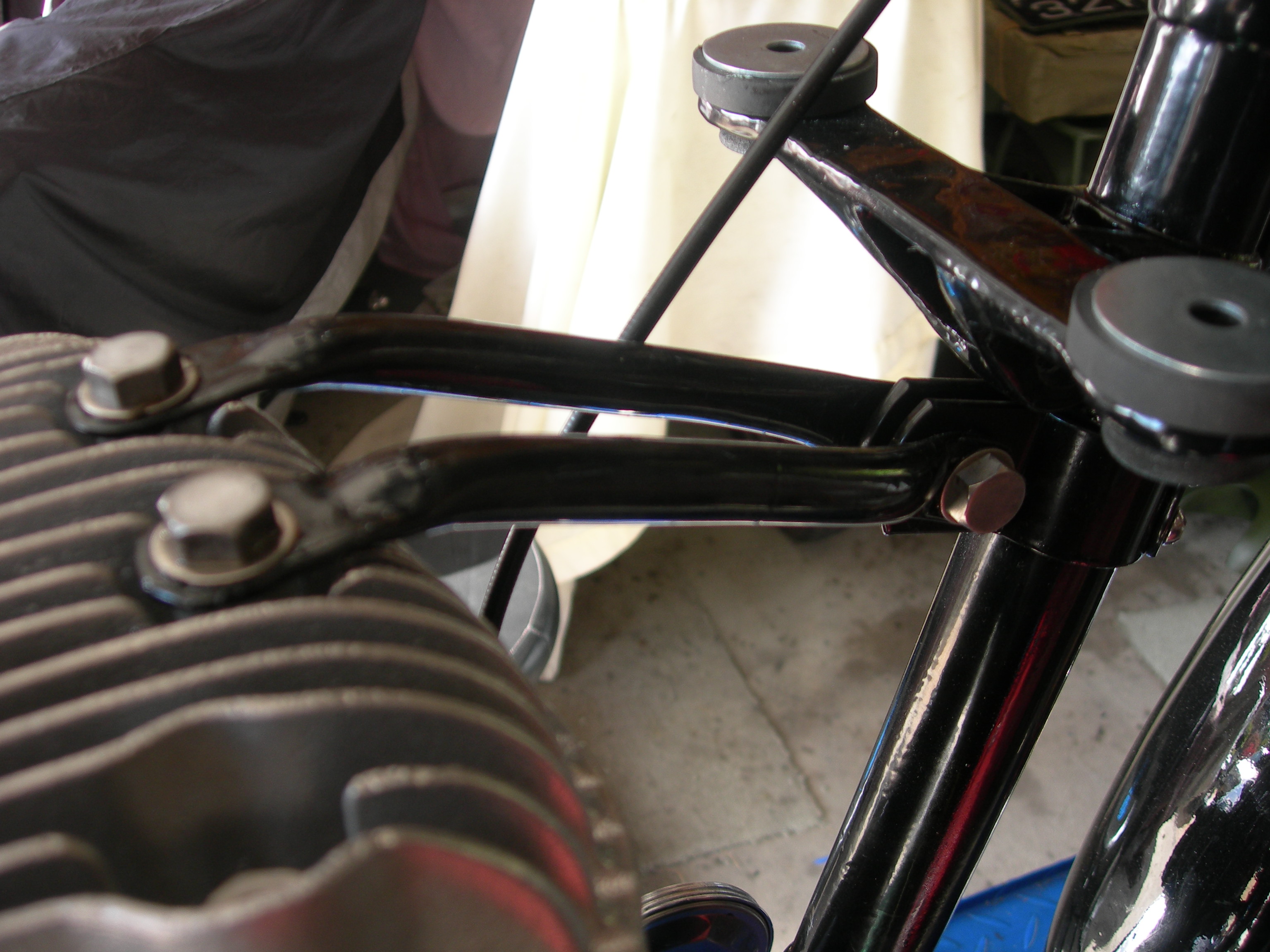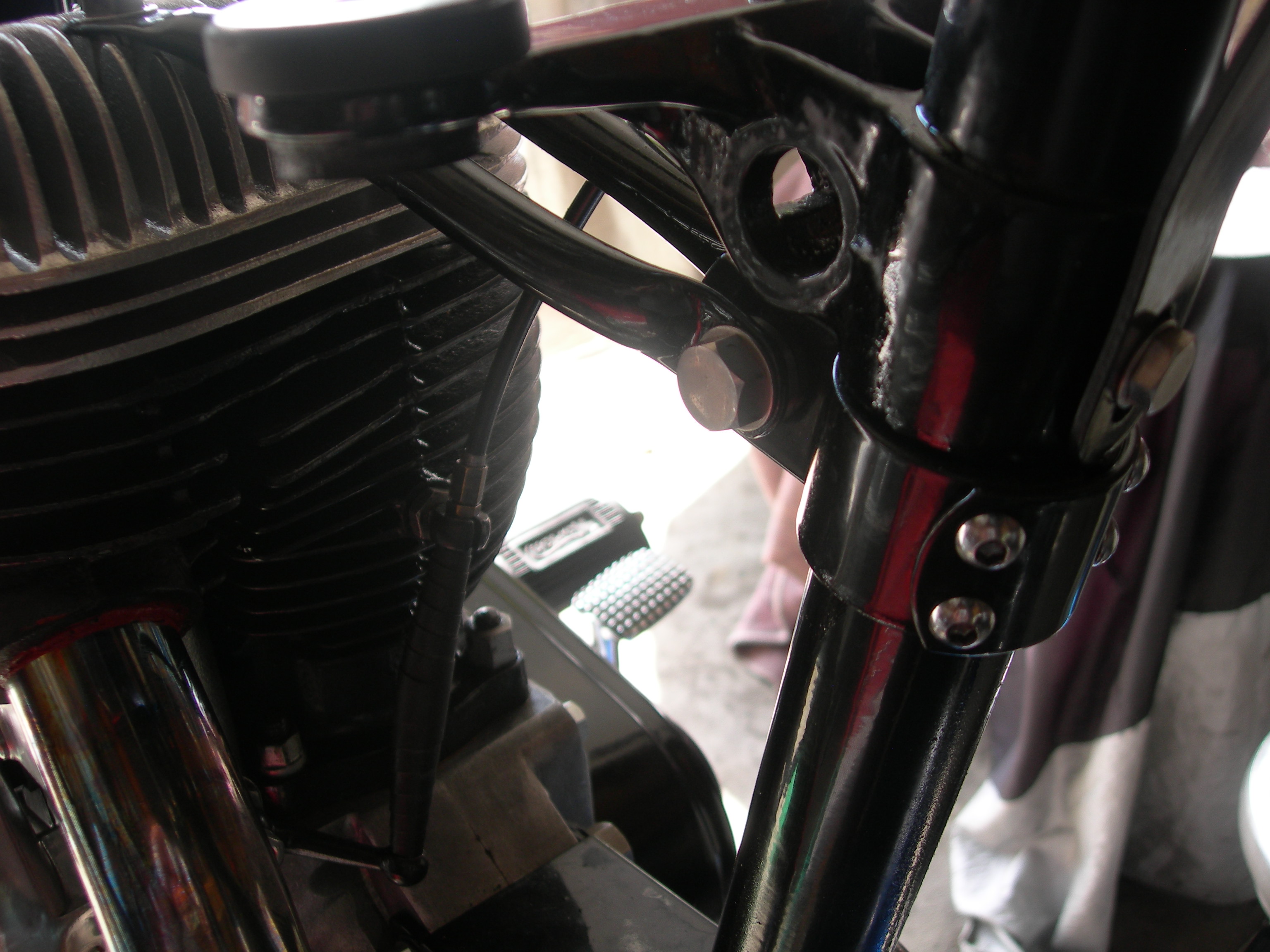 Hi Peter,
   It might be a possibilty you have an earlier piston fitted. The flat top pre 1948 633cc piston is much heavier than the domed split skirt 1948 to '54 type and this would give you excessive vibration. You could soon find out if you lift the head. As Richard P says, the wrong gearing may be a factor. The solo gearing should be 19T on the engine sprocket, but mine coped easily with a 20T with speeds upto 80 mph.
Hi Peter,
   The standard sprockets for a 1951 solo Big 4 are......
Engine 19T   clutch 42T   gearbox 19T   rear wheel 42T
 Variations to this are... rear wheel was later changed to 43T,    gearbox on later Model 50 was 17T for sidecar use,   engine sprockets range from 16T to 22T,   all clutch chain wheels were 42T for all models. There are more variations with modern replacements.