have a model 50 head with exhaust threads gone , are any oversize spigots or inserts around.
thanks
Hello Michael
If it helps, i have machined and fitted inserts to commando heads and a Model 19 head for a chap in Ireland.
Regards
Peter
...is me. I am very pleased with Peter's repair to my 19S head. He made a bronze insert, threaded internally and externally, pinned to the head.
Ian McD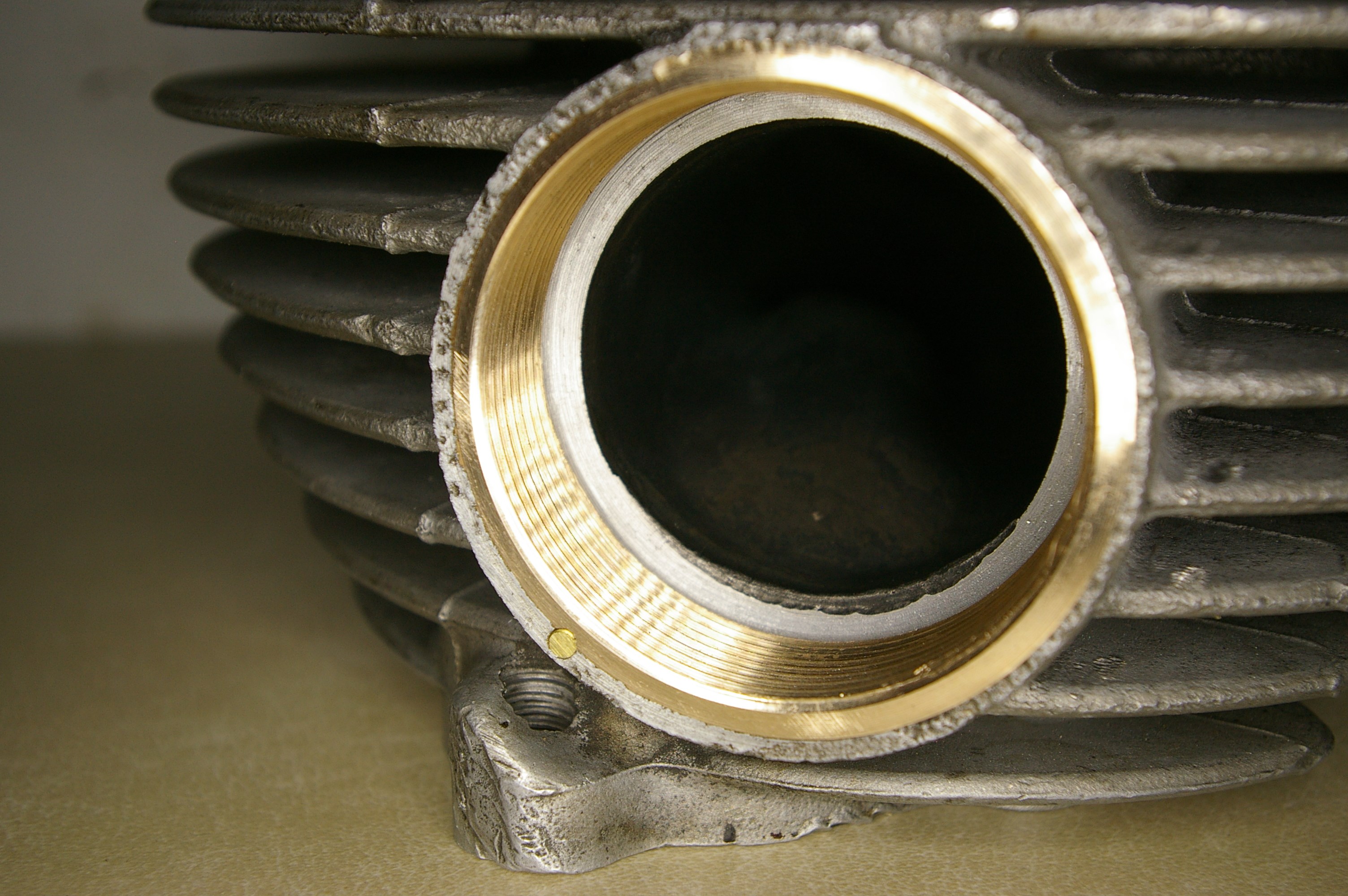 RGM do a Helicoil for the exhaust threads.  Much stronger as it removes the minimum of the porous original casting.  The problem is that Roger is snowed under with work as he no longer has a workshop assistant.
Another thing to try is to wrap the threaded collar with aluminium foil to pack it out.  You can get the sticky-backed stuff, but the glue will melt and may make a mess!