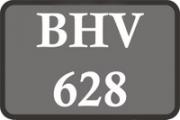 Can you help find these Dommies?
Graham Carter is also looking for a Dominator - one that used to belong to his father and he has a photograph of it dating from around 1953.
A search at DVLA produces nothing for BHV 628.
If you can help with any information as to the present whereabouts of this machine, please contact Graham.