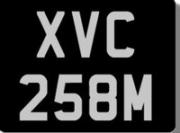 Rob Bromley is looking for his old bike..
Rob Bromley writes:
"Hello,
I wonder if you can help me, I once was the proud owner of a Norton 850, I loved that bike it gave me many happy hours of fun, I remember sunny days riding out in the countryside going down twisty country lanes the sun shining who could ask for more. It was always cleaned and polished with a beautiful black fuel tank with hand painted Norton of the side in gold. Wherever I parked it it would a soon have a few people looking at it. Sadly due to finances being very tight when I married, I had to sell it.
I looked on the DVLA site the other day and found it is still out there, I just wondered if the owner was a member and if so has the owner any photos i could have as I have only one and its looking a bit old and faded now, a bit like me I suppose.
Regards
Rob"
Contact Rob if you have any information on his bike