So after last Saturday´s ride which ended in an oily mess around the bottom of the bike I followed Nick´s advice to check the oil level. Oil tank was almost empty. I did not shut my anti wetsumping valve and this is what came out the crank case: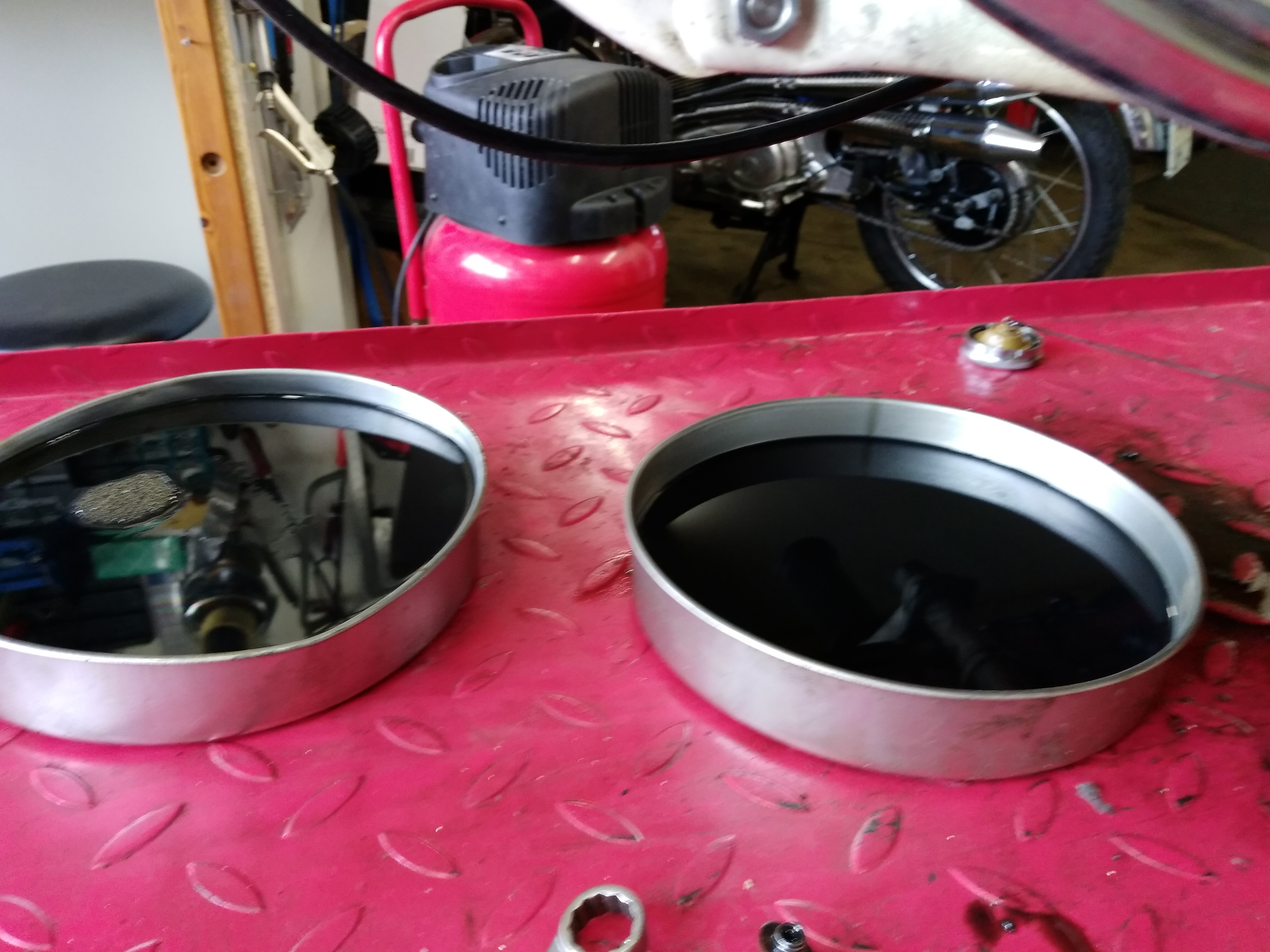 As mentioned this was since Saturday! 5 Days. What could be wrong? Oil pump totally worn out or did I mix up the hoses from and to the engine?
I looked into the chainguard where the vent hose from the oil tank ends: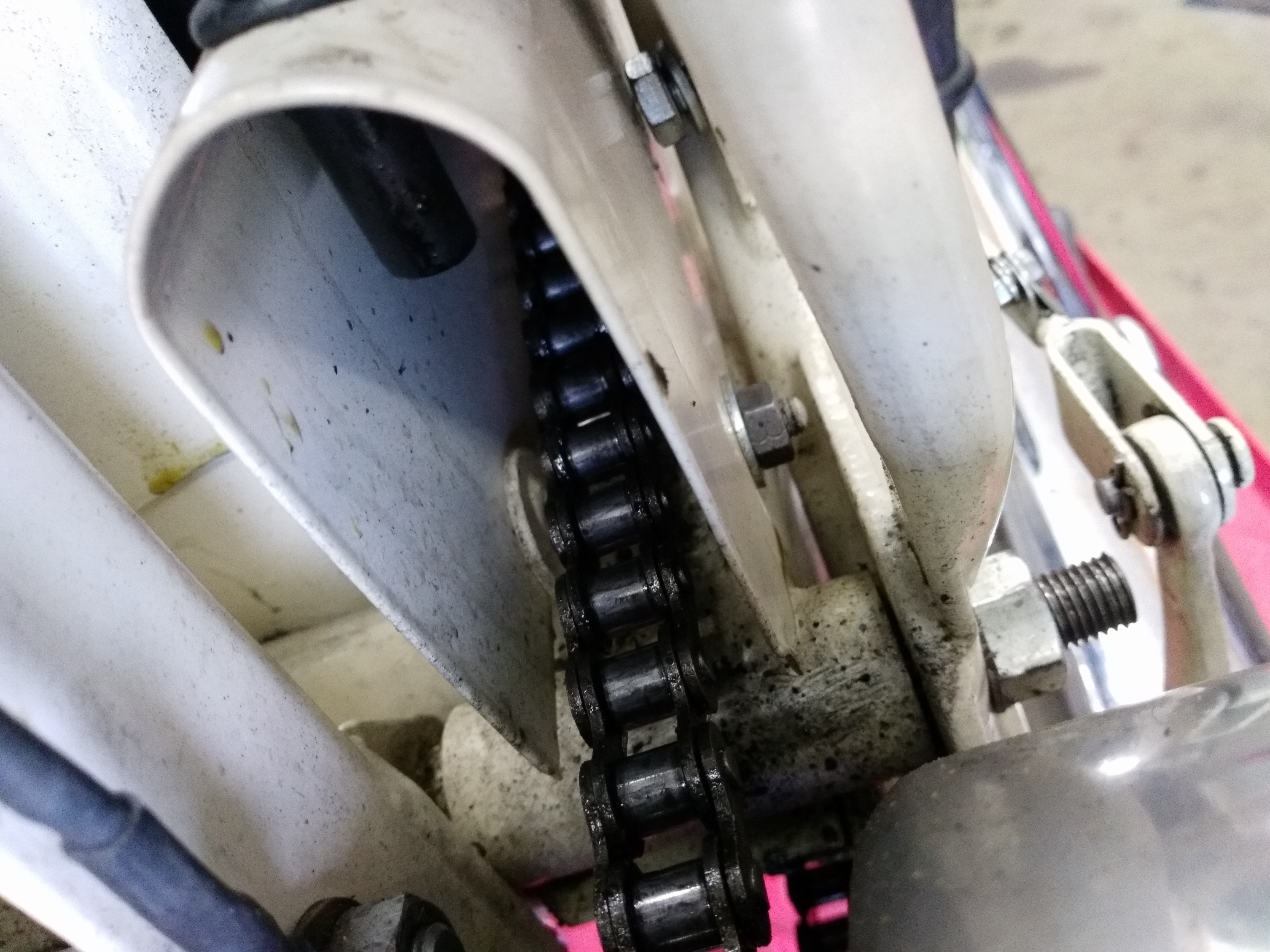 It looked clean so the oil must come from somewhere else.
The chain looks messy so maybe the gearbox seal?