Hi. What length are the rear shocks on an Electra from the centre of the top and bottom mountings and what diameter and length are the black shrouds. I would like the correct dimensions not an estimate please. lastly who can supply the correct dimensioned shocks. Can i find this information in some manuel etc etc.
The rear dampers are 300mm while the top tins are 57mm and the bottom chrome tins are 52.5mm I am pretty sure these are original, as the machine has not been restored. As fer a supply of same ??
Hi George,
When I tried to fit the shocks from NOC spares, the length was right. The bottom mount was right, but the top mount on the shocks was too narrow, by about 3mm, to fit between the frame mounting cheeks. I made a spacer to fill the gap and spaced both shocks OUTWARDS so that LHS one cleared the chainguard at all positions.
I spaced out the lower mounts the same amount which also helps the chainguard clearance and keeps the shocks vertical. 
You'd never know the difference.
Peter
My Navi came with Hagon shocks.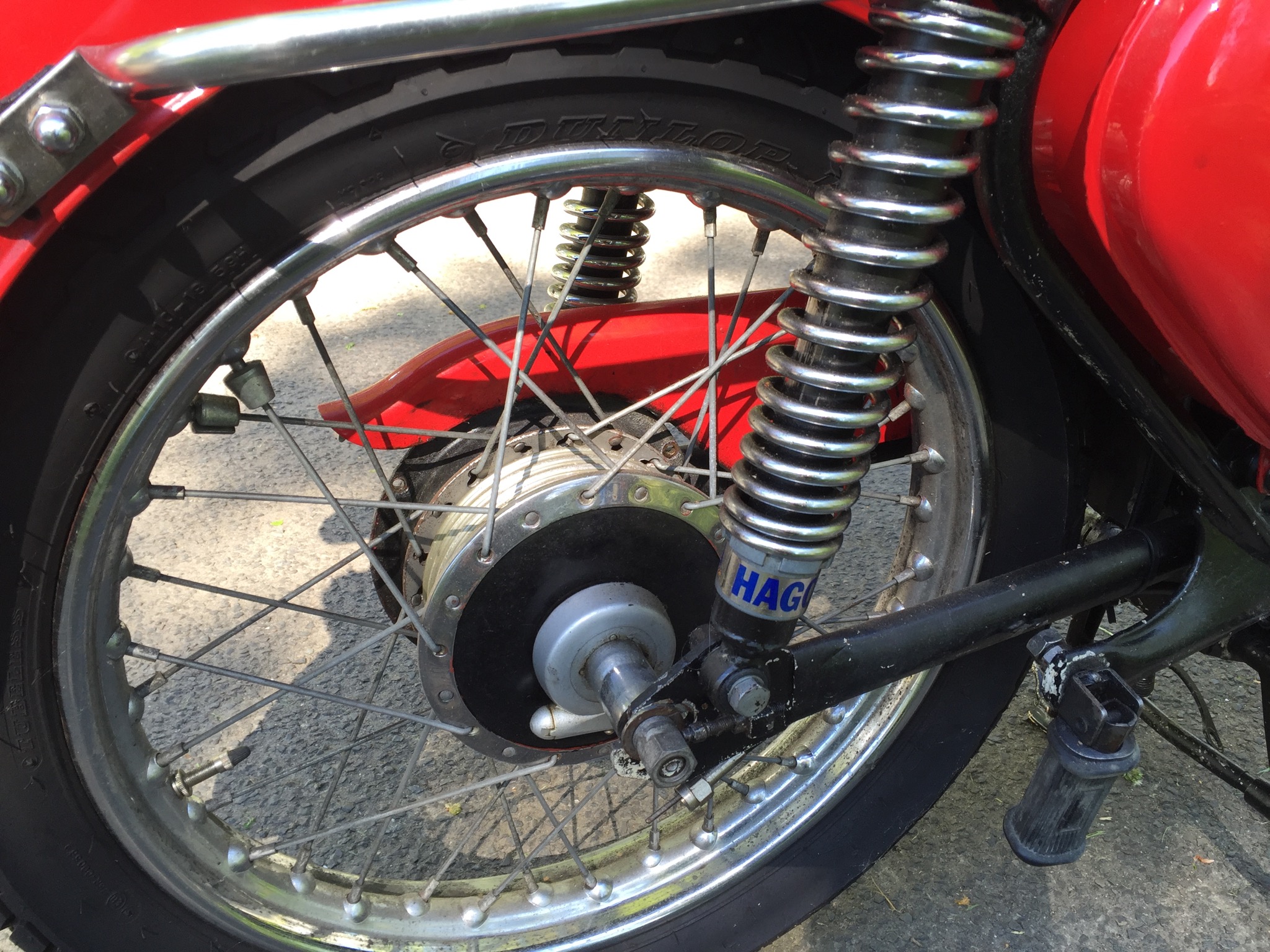 I bought some upper and lower shrouds from the NOC shop, painted them and mounted them.
I also used spacers for the upper shock mount.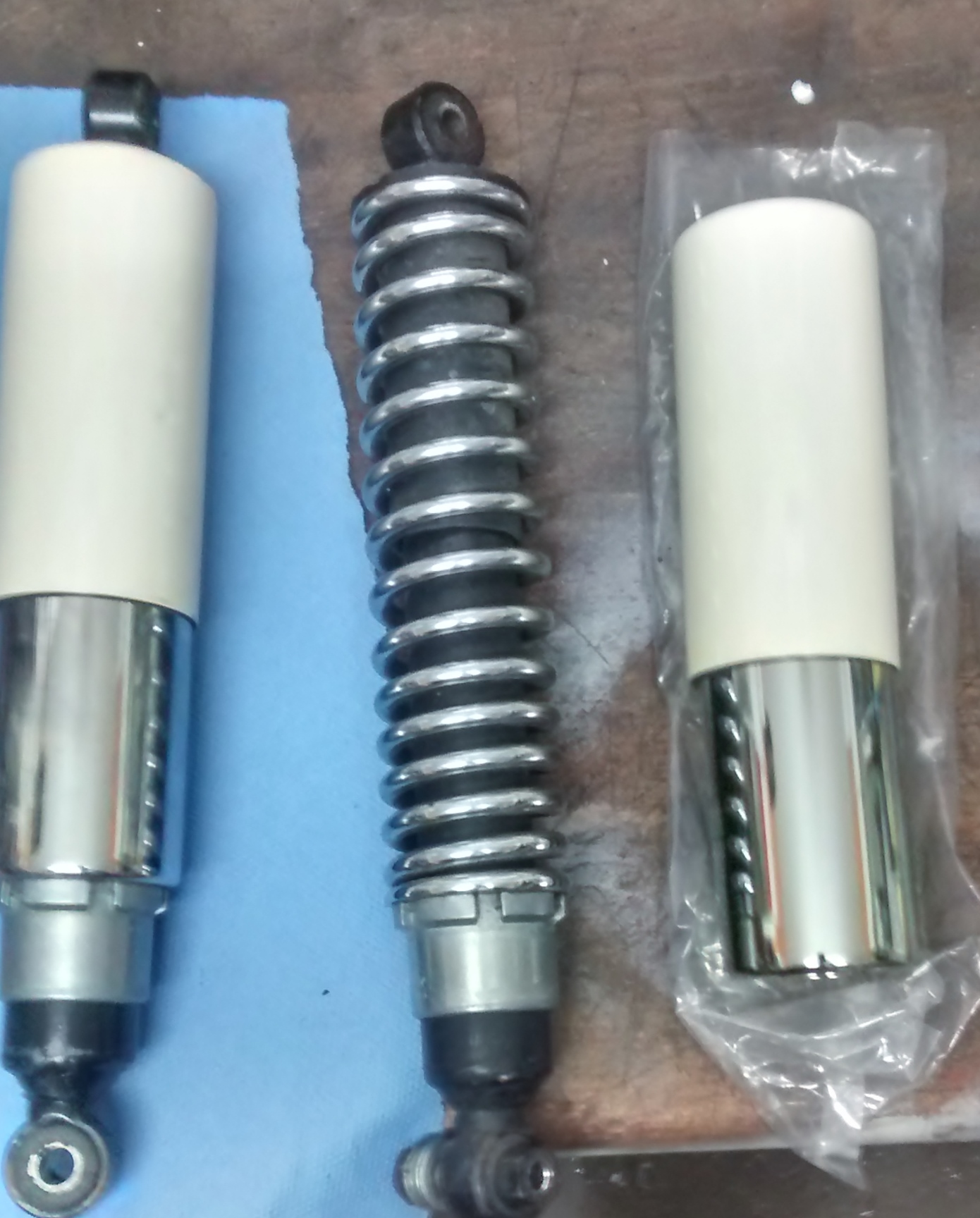 The best shock absorber available at present is from Feked.com.
https://www.feked.com/norton-jubilee-1959-navigator-1961-shock-absorbers.html
They list a set without shrouds for the Electra - but they are incorrect. 1) No shrouds & 2) the bottom bush is 5/16" (both top & bottom should be 3/8")
The overall length is near as dammit - should be 300mm (As Al says) which is about 11.8" and these are 11.9" - but the bushes should have a wider metal insert. They are shown flush with the top & bottom loop of the sgock absorber body - but should actually be 1" wide. Just pack them out with washers as Peter & Ulrich mention above. See attached picture.
Ahh - sadly Feked are closed during the crisis...
Give njbshocks.co.uk a try,the man knows the business.