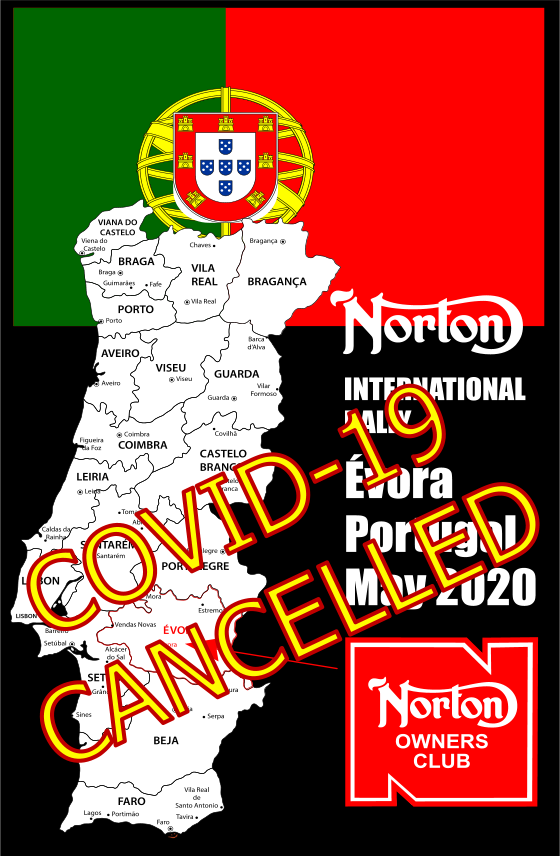 2020 International Rally - Évora, Portugal
URGENT  NOTICE
We regret that due to travel restrictions through France Spain and Portugal, caused by the the CoronaVirus (COVID-19) emergency, the club has sadly had to cancel this Rally.  
Refunds will be made to all those who have paid rally fees to the club.
We are still hoping to re-book the site  later in the year and fuller details will be provided as soon as they become available.
At a meeting of the full Officers Group of the Norton Owners Club it was unanimously agreed not to proceed with the rally in Evora, Portugal on 21-25th May.
The Committee took into account the developing travel restrictions within Europe and the likely spread of the Covid 19 virus throughout the continent.
The rally team will explore the possibility of holding the rally in Evora later in the year. This will depend on the public health position and the availability of the campsite.
The Club very much regrets having to take this decision and the disappointment that it will cause however, it was made to avoid any further potential financial loss and to protect the well-being of our members.
Tim Harrison
Chairman