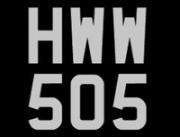 Searching for an ES2..
Jonathan Reid enquires: 
"I am trying to see if I can locate a bike that my late grandfather owned.  I have been told from a photo I have that it may be an ES2.  At the time it was attached to a sidecar and of course may not have survived the test of time.  Its original registration was HWW505.  Any help appreciated"
Please contact Jonathan if you have any info for him.