hi ,i have a early 1961 navigator with the old type gearbox and the  main shaft and clutch spider are worn , there are clutch spiders for sale on ebay for dominators does anybody know if the splines are the same or are there any other way of fixing this problem
  thanks terry
Sadly, the 1961 mainshaft & spider splines are not the same as Dominator. The Dominator shafts are inevitably larger diameter.
Beware when buying replacements on eBay (or Autojumble). There are at least 3 mainshafts in use.
First one was Jubilee only, with a smaller spline. (Mainshaft stepped down)
Second, up to 1963, Mainshaft without a step-down. For the Navigator, Norton removed the stepped shaft, deeming it a weak point.
Third - after 1963, entirely different gearbox, non-interchangeable, fatter mainshaft.
Your main source of supply is either NOC Spares, or Russell Motors in London. Also, when life returns to 'normal', autojumbles are the place to head for...
There is a possible way forward for you (that I cannot recommend). The NOC Spares have the 1959 Mainshaft & spider (PNo 21468) in stock. The mainshaft should fit your Gearbox (I'm not entirely sure if the spider will fit your clutch, however - as there were changes early on. Its a bit of trial & error. AND you will need to drive more gently.
Again - I stress that I cannot recommend this adaptation. Norton changed the shaft for a reason.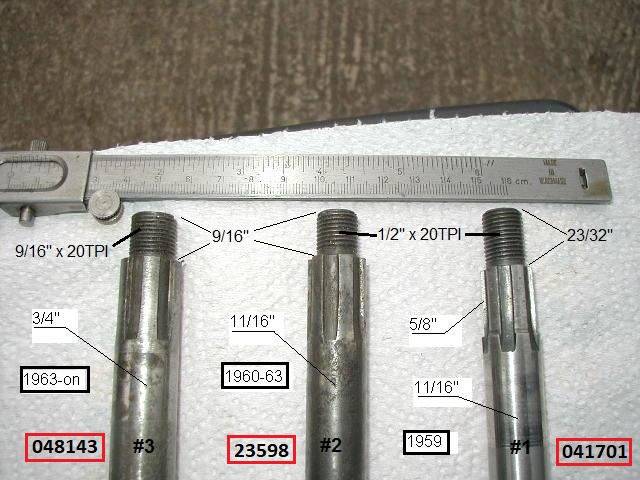 hi andy ,Thank you for the info it has been a great help and i now know what to look  for , the smaller shaft is not a option as it would be in the back of your mind and i plan to use this bike as much as i can and not just for shows . most of the wear is in the spider and i was thinking if you could build up the splines on the shaft to compensate for the wear in the spider but i'm scared it could warp the shaft , have you heard of anybody doing this before , this would be a last resort if i can't get a replacement  . 
thanks Terry  
I have had trouble with weak spider details on a  Dommy and I was considering making up a special thrust washer to reinforce the stop detail  in the center .Happily I found an improved detail on a new spider that is working fine. If the spider detail is poor that may be a solution.