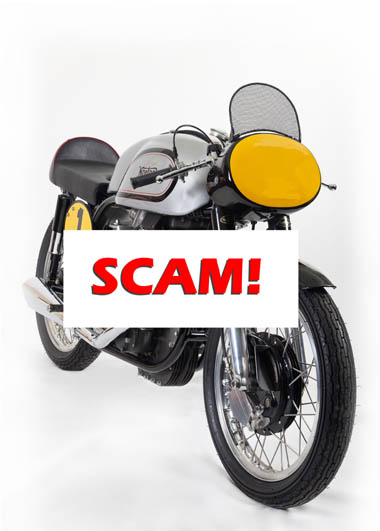 Chris Streather writes:
"Members should be aware that the Norton Manx which is advertised in the January Old Bike Mart is a scam. I was asked to verify the machine details for a possible buyer.I had found the machine had already recently been through our club records, which then seemed suspicious!"
The original UK owner was contacted he had just sold this 1953 Manx but was unaware of this scam advert The advert which had found its way under the Cycle Motor section in the magazine is offered for $14,500 dollars indeed a bargain, if it was true and is still in the UK, not America.
The Advertiser uses the email address:  sanifordvictor6@gmail.com in the advert.
Chris Streather
NOC Records