I'd just like to say thanks to the NOC shop team members, for a group of volunteers they are doing a great job. The last 3 orders I have placed have been dealt with very efficiently with spare parts being delivered the next working day - this matches the best of the other 3 major UK Norton parts suppliers. I know they won't always be able to do this but thanks for your efforts to keep our bikes on the road and for offering very competitive prices.
Andy Lodge
Yorkshire Branch Secretary
It doesn't get better than that.
Another reason to support our club.
Ian
Yes, likewise, thanks to everyone involved.
Al.
Great service again from NOC shop. I ordered a tab washer on Monday and received it the following Saturday.
My thanks to the unsung volunteers who run this service.
Dennis
Agree with all the above - the NoC shop has helped a great deal with my Interpol resto and cheaper than the big three!
Regards - Paul
I've used the shop many times and am very pleased with the service provided, but I struggle with the new spreadsheet type layout that doesn't have pictures of the items.  As they say, a picture is worth a thousand words!
Philip
I see no spreadsheet.  Are we looking at the same thing?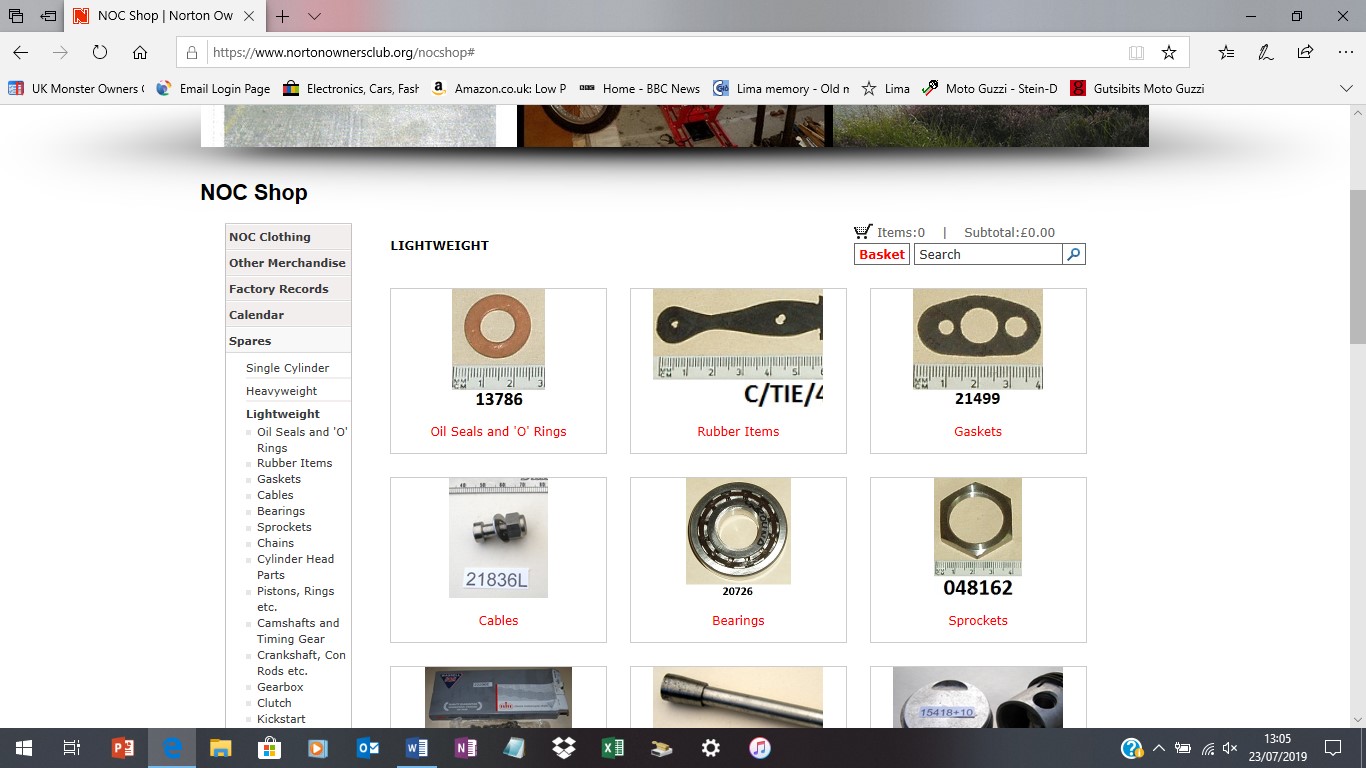 ... although TBH it might be nice to have it as a spreadsheet ordered by part number.....
This is what I've stumbled upon in the Spares Lists.  The view shown above is the one I was used to!  At least I can now revert to the pictorial one.
Thanks for pointing this out.