Does anyone have an 'L' points plate for sale?  
Or does anyone know where I can get an 'L' points plate.
I do have a spare points plate, but it is not marked.  
Does anyone have a picture of an 'L' points plate?
Josh:
Can you provide the correct part numbers?
I will check my sources here in California.
Mike
Hello Mike,
Clockwise Points Plate PN 493180.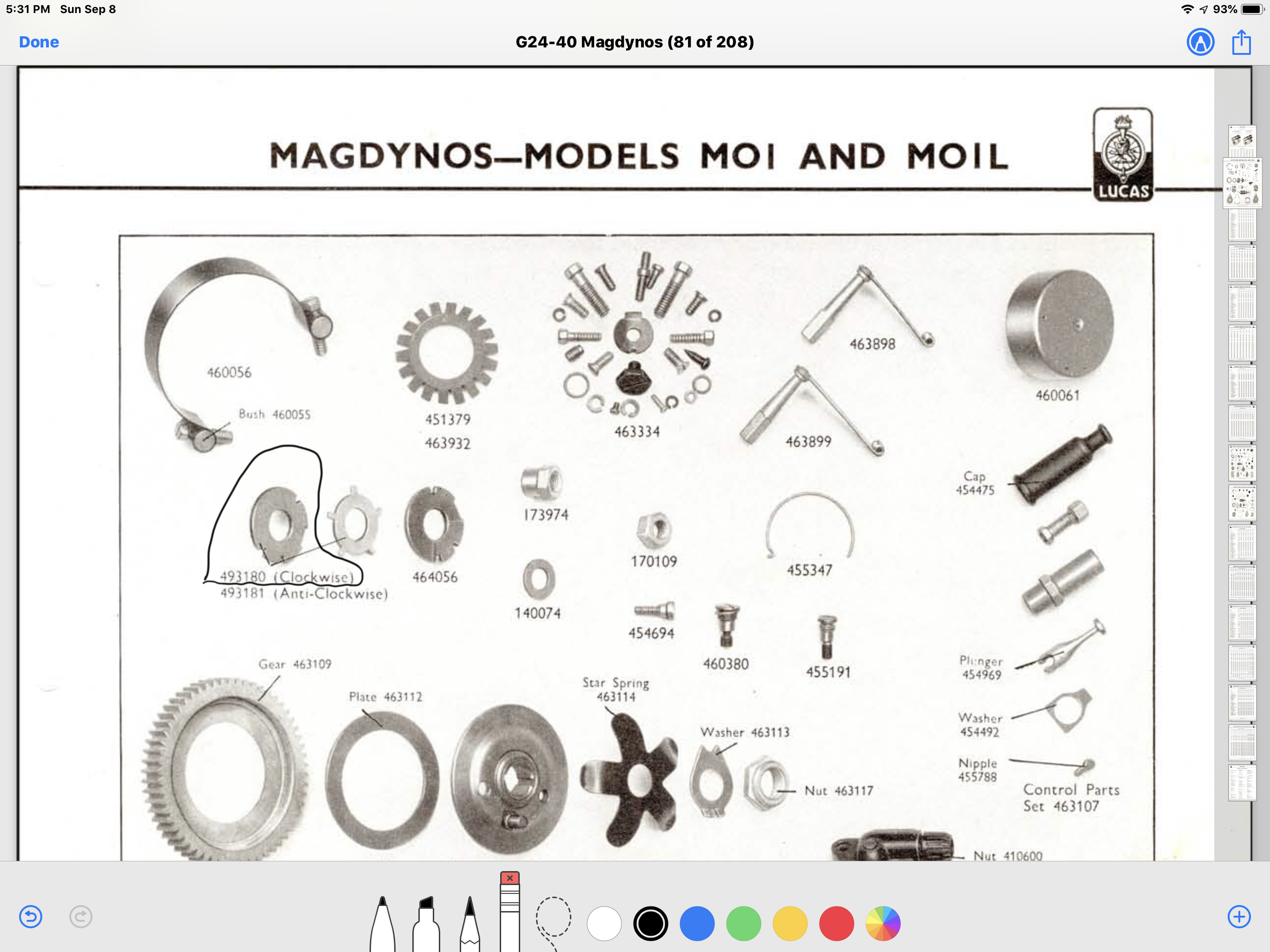 Hi Mike, 
Sorry, wrong part number.  Please see below.