Hello, can anyone tell me the purpose of the two holes in the middle of the rear
vertikal part of the gardengate frame? See atteched foto.
I guess the pillion footrests and the muffler are fastend here but why two holes?
Thanks Kurt
The upper hole (plain, with horizontal slot) is for the pillion footrest. The lower hole (threaded) is for the silencer mount. On most frames a single hole serves both functions. I think the sidecar mount is right at the bottom, below the frame rail.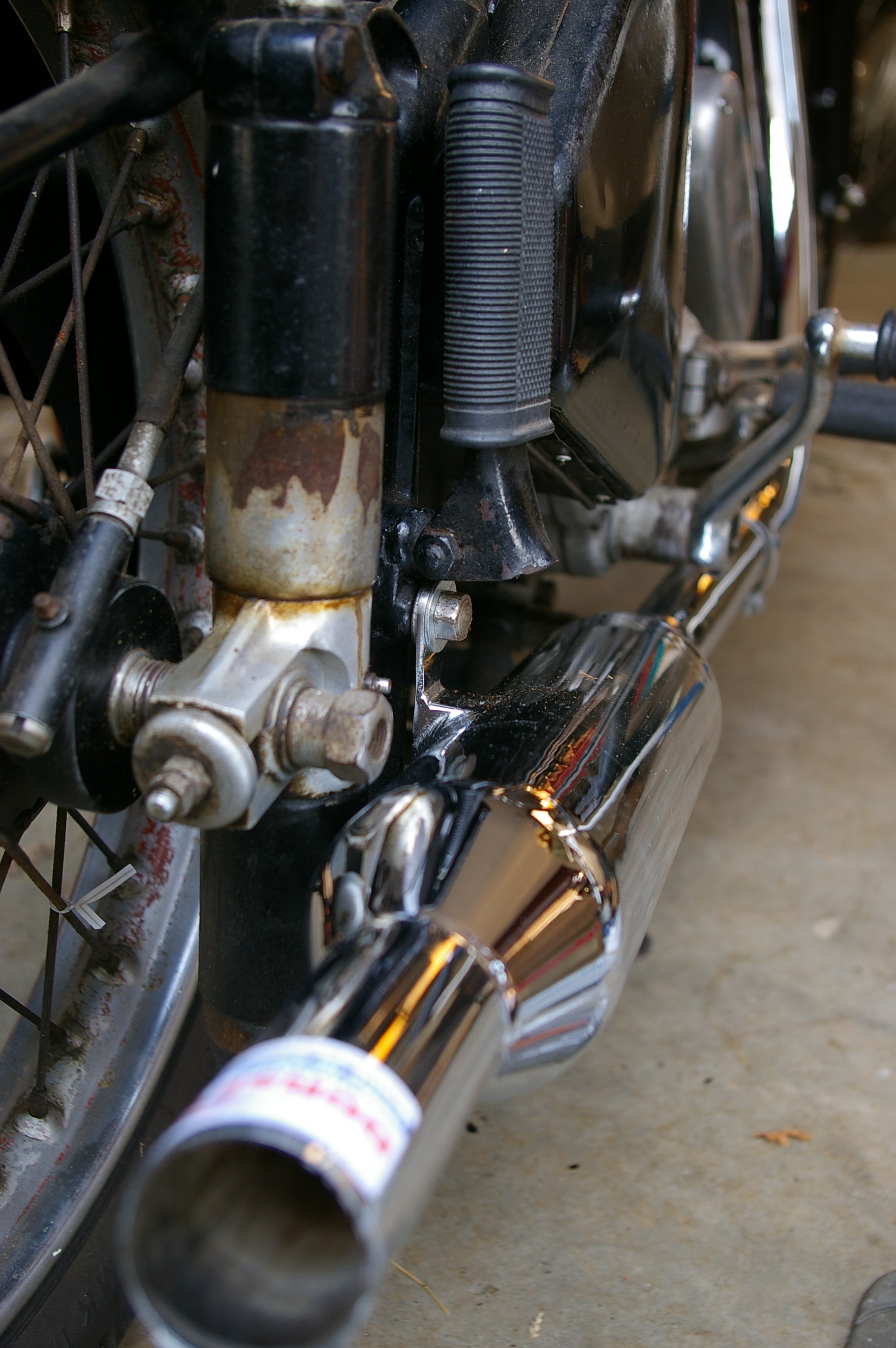 Cheers, Ian McD
i'm looking for a 1947-ish gardengate center stand  used, good, bad, ugly or descriptions, photos so i can build one. havn't a clue why one frame side is 3/8-26 tpi the opposite has an egg shaped opening 7/16" which i'll ream and bush. any help would be appreciated. not having too much luck with the site forum opening so if anyone wishes to email me- leonsmax@gmail.com
Leon Sokolic