Hello
Does anyone have photos of the Jubilee headlight red warning light pips - mine are missing and will manufacture copies.
These were only fitted in the first year - 1959 - and were meant to act as IGN on warning lamps. Unlike a car, they did not go out when the bike started charging - they were on all the time the ignition was on, as they took their light from the speedo lamp bulb, which was permanently on, as long as the IGN was on.
This led to premature bulb failure, coupled with the fact you could not see them glow in the day in any case - so they were quickly eliminated, and the speedo light was rewired to work at the same time as the rear light.
Having said that - I can supply pictures for you - but not today. I have such a headlamp in store in one of my lockups. will need to locate it....
Hello Andy
Thanks for your reply, When you get a chance a photo would be much appreciated.
Regards Garth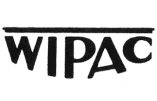 As you can see from John Dunns marvellous photo, these 'pips' were used on 1959 Jubilees, with the smaller headlight. They were discontinued in 1960 with the advent of the larger headlight and wiring changes, where the speedo bulb (that was used to illuminate them) was moved from coming on with the ignition switch - to coming on with the tail light (ie - when the lights were on).
However, AMC did make a larger headlamp with the pips. I wonder if that was used on Matchless/AJS models at the time?
Having said all the above - here are a few photos from a rusty (larger) shell I have.
I show the top & the bottom (in situ). The bottom part in the photo is broken, in the sense that to site it (at the factory) the tail was pushed through a square locating hole (about 3/16") and then 'riveted' in place by melting the plastic (?with a soldering iron?). On my photo, that melted plastic has long since broken off.
The photo does not show it too clearly - but the raised 'Wipac' logo resembles the above.
Hello Andy.
Thank you for the photos, the dimensions and background info will be invaluable...and yes; John Dunns up-close photo is excellent.
I was wondering how the pips were attached, it never occurred to me that the pips would be melted-in.... good info.
Off to the workshop to commence production, although implementing the Wipac logo will keep me thinking for a while, may have to leave this out.
Thanks again., the additional information you provided is good, I always though my bike was a 1960 model, seems as though it is a 1959, and sold in 1960. (will post photos of my resultant pips)
Regards
Garth