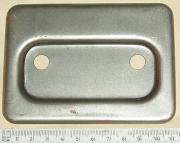 As you know the NoC re-produces parts for our members bikes and we will now notify members of these new parts as they appear.
Part number 19086 Battery platform (as per original) which fits inside the battery box on Featherbed models. Price is £10 plus P&P and tax if applicable.
To order this part go to the NoC spares and search on the part number.