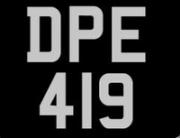 David Gaff is searching for his father's ES2
David Gaff enquires:
"I am trying to trace the owner of ES2 Norton DPE 419 . This was my Father's bike on which I travelled the country with him and my Mother as a child."
Contact David if you have any information.