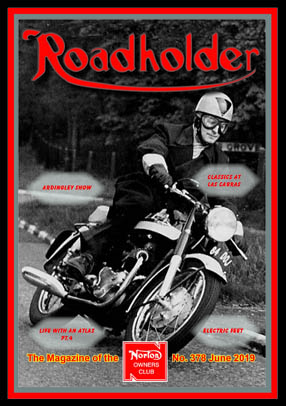 Due to a problem with the Club's Royal Mail account, members have experienced a short delay in receiving this month's "RoadHolder" Magazine.
Club Chairman, Tim Harrison apologised to members for the delay which 'was in the process of being resolved'. "We're so used to having our Club Magazine promptly at the beginning of the month that this Royal Mail problem has caused much concern,." said Tim."We now have the issue in hand and hope that members wil;l all get their copy of Roadholder as soon as possible."
In the meantime, It is possible for Members who can't wait to read their copy online by using this link.
RoadHolder - June 2019 - Online Version