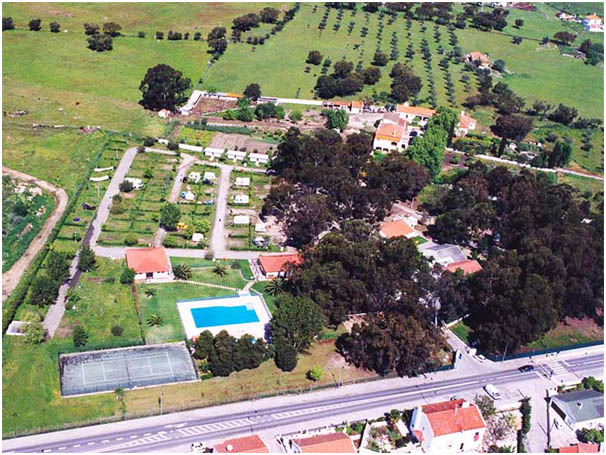 Évora, Portugal
ORBITUR Évora
Just 2 km from the historic area of the city of Évora, a UNESCO World Heritage Site, this campsite stands out for its facilities, which include a swimming-pool and various commercial services, as well as the accommodation itself. In Évora we would recommend visits to the University, Cathedral, and Church of São Francisco. It is also worth discovering the Alentejo region with its wide range of colours and tastes, stopping off in places like Monsaraz, Estremoz, Vila Viçosa and Elvas.
The site is pet friendly, has a mini-market and has Wi-Fi access.
Subject to the campsite providing 2020 prices booking will commence in December. Participants will need to register on the Club website and pay a modest rally fee. The intention is that applicants will be given a code enabling them to book directly with the campsite and receive a discount. Accommodation will be available in bungalows, camping stations with hook up and an area for tents. Those seeking bungalow accommodation should bear in mind that there is a limited number and they are available in four, six and seven berth units. It would be beneficial and cost effective to arrange bookings accordingly.
There are a number of hotels close to the campsite including an Ibis and Hotel Evora where the rally dinner will be held; there are also small hotels and bed and breakfast accommodation nearby.
There will be full and half day organised tours on Friday and on Saturday which will take place on excellent roads with light traffic. A rally book will be produced giving full details. On Sunday there will be a hill climb 40 kms from the campsite where, depending on numbers, lunch may be obtained at a local village restaurant. For those not wishing to participate in the hill climb an additional tour will be organised.
Event Location
Evora, Portugal
Date of Event
-
Add to Calendar
2020-05-21 12:00:00
2020-05-25 12:00:00
International Rally 2020 - Portugal
Evora, Portugal
Tim Harrison
chairman@nortonownersclub.org
Europe/London
public
Contact Name
Tim Harrison